Our Promotion Principles
At Nawetti e-store, we offer a variety range of promotional offers that are categorized in triple dimensions
Offering a Market of Markets
We offer a safe digital commerce opportunity for local entrepreneurs, most of whom will be enjoying e-commerce benefits on their produces for their first time. As such, returning clients will benefit periodic 20% deductions and/or gift cards from such manufacturers to show appreciation for their trust and loyalty.
We pre-negotiate the processing and shipping of packages with all concerned agencies across Cameroon's national territory and globally. Clients are offered menus to choose their preferred shipping methods and are given the estimated time to pick up their parcels from their chosen locations. You choose how and where to receive your parcel from the available options we provide.
Our agents are directly in-charge of collecting and parceling all ordered goods to ascertain the quality of all products to be shipped. We (Na Wetti Store) ship to you and not otherwise.
Offering a Store of Stores
We act as first hand controller of local products, in order to ascertain and maintain our commercial credibility. Meaning, we assure that the quality of what is to be sold, is that which is advertised. We cannot attest to the chemical composition of all organic and health related products but we ensure of their manufacturers' authenticity.
We make ensure that the primary production quality is either maintained or increased before we continue to deal with all manufacturers.
We place items at our store at the official minimum selling rates, thereby acting as a general market price controller for all brands in our store. Clients only incur additional charges for handling and shipping.
We also place imported goods for the market in our stores, but before such, we ascertain with all supplies and as possible, with the foreign manufacturers to ensure the authenticity of the retails that we are processing.
  Offering Shopping Discounts

We offer 20% discounts to most of our retuning clients and especially for those who leave their comments over the services and goods they received.
We make special deals and agreements with wholesale buyers that include

35%

and more reductions on their purchase values.
In consultation with our manufacturers, we periodically make promotional offers, gift baskets, and discount cards, to reward customers for their trust in us, and also encourage customer care solidarity for the e-store initiative.
Best offers
Join Risk Free
30 days refund
100% Safe
Secure Shopping
24x7 Support
Online 24 hours
Free Shiping
On Special Orders
Know Us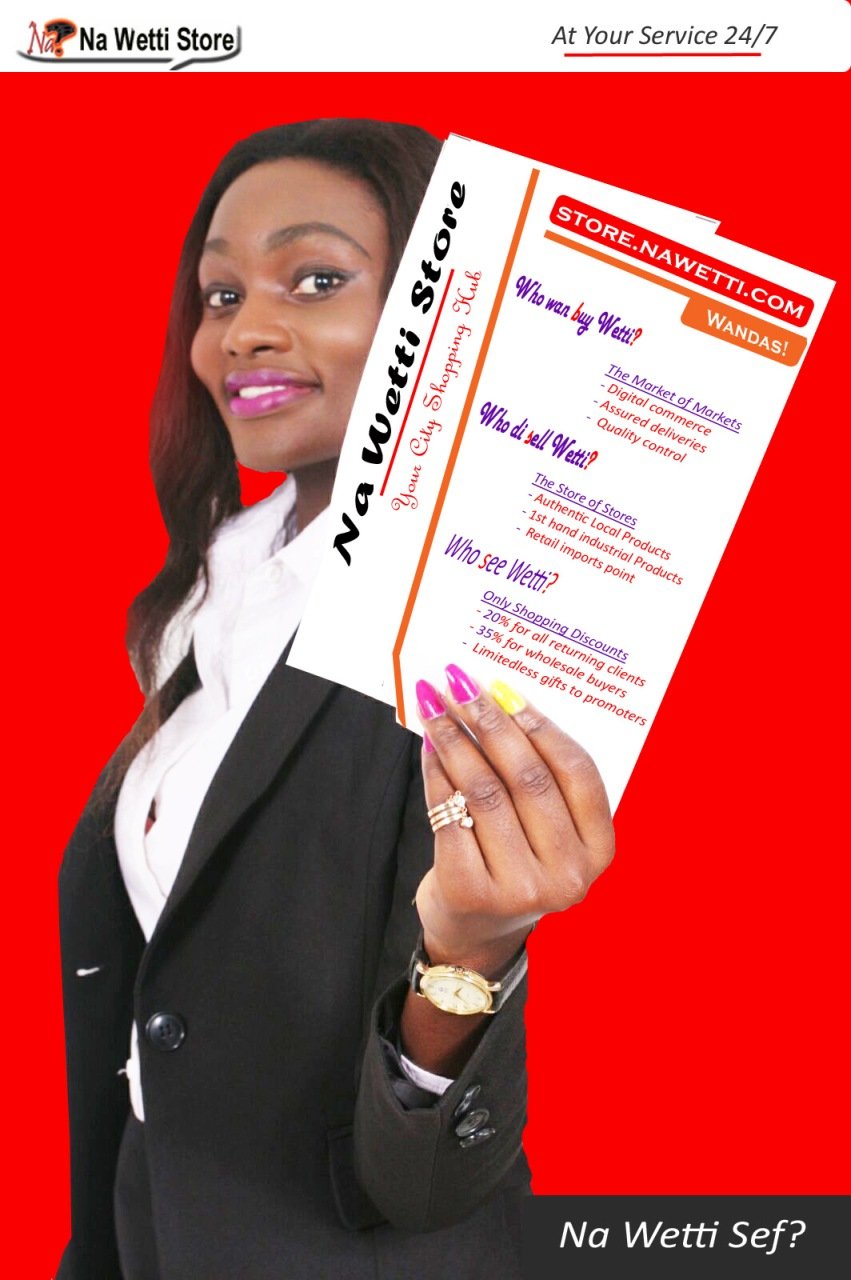 Who wan buy Wetti? The Store of stores
$ Authentic Local Products.
$ 1st hand industrial Products .
$ Retail imports point.
Read More
Product Showcase