My Account Issues
The Advantages of Having a Customer Account
A registered account gives you (our customer/buyer) an interactive experience that fosters our working relationship.
It enables you to leave reviews and get more involved in our brands' "communities" which may also include forums.
This relationship is a prime marketing opportunity for our Store to send out targeted product recommendations and promotional materials.
Your customer account allows our manufacturers to personalize on-site experience for your customer needs.
As a registered customer/buyer, the items you browse in the past are easily stored for later, and your logins pave the way for specific product recommendations on our website and via email notifications.
Most importantly, your registered user account streamlines the checkout process by saving your customer billing information so it doesn't need to be entered for every purchase. This helps you to pave a convenient shopping experience for you.
In order to create a user account you need to first of all click on the login/sign-up at the top right banner of the store. The login page will open-up and you see the heading Register where you need to enter your email address, and then click on the Register button as indicated by the arrow in the diagram below. As instructed, a  message will be forwarded to your email account.
After this stage your account will be active and you may either to direct business as per the links highlights or you click on edit your account and password details.
Then follow the instructions on the page that follows to edit your names, display name, and your new password. Make sure you chose a secured password. Click here for some tips on chosing good Strong passwords.
It may happen that in the cause of several transactions, you forget or probably lose where you wrote down your passwords, if that happens, do not panic! Na Wetti Store and safety shopping services have got you covered. On you login page, click on the, forgot password link, you will be guided to the next page that requires you to enter your email account. When submitted, we will forward a unique link to your account that you should open and see a page for entering and confirming a new password. And that's all; you thrive on with business as usual. See diagrammatic guide below.
Next....
  Next...

Return to Business as usual.
Best offers
Join Risk Free
30 days refund
100% Safe
Secure Shopping
24x7 Support
Online 24 hours
Free Shiping
On Special Orders
Know Us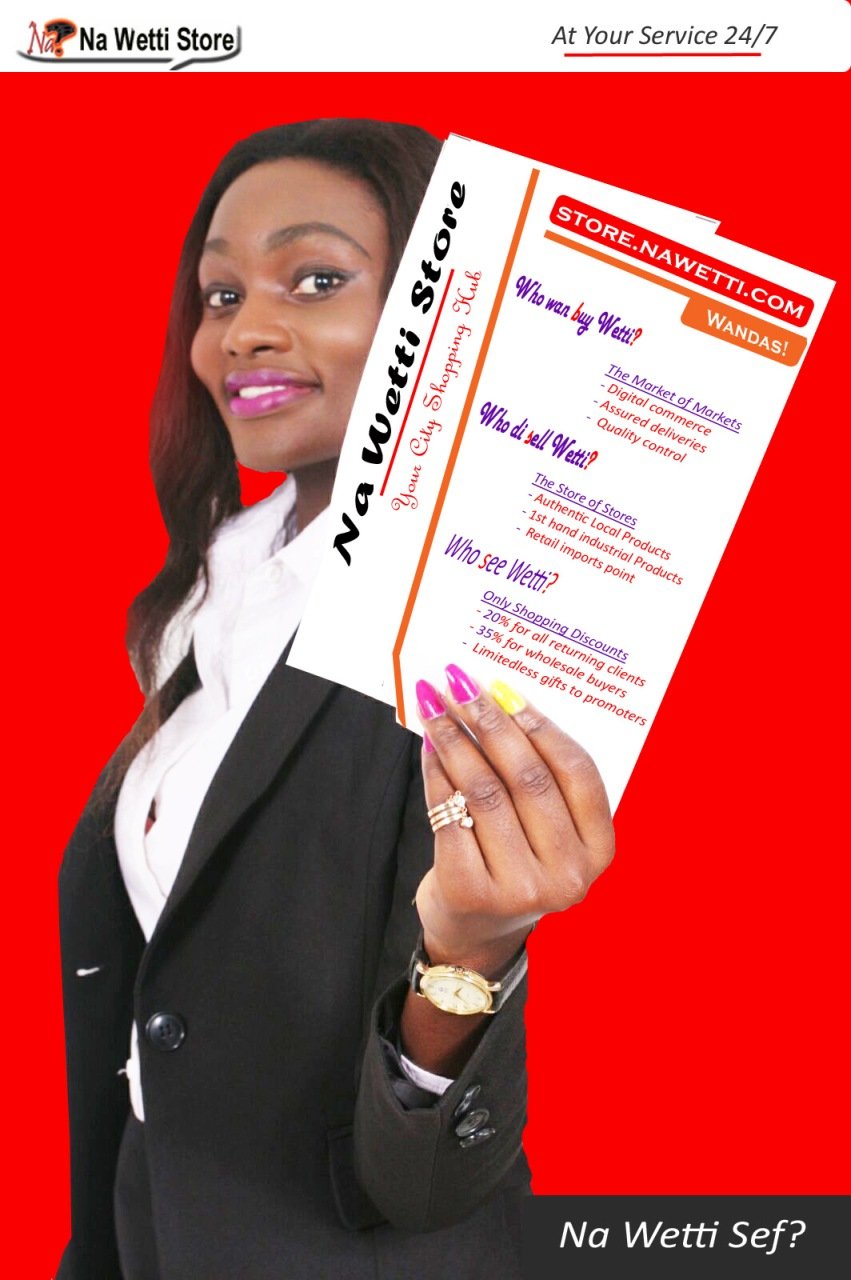 Who wan buy Wetti? The Store of stores
$ Authentic Local Products.
$ 1st hand industrial Products .
$ Retail imports point.
Read More
Product Showcase